Combine Fun, Self-Defense, And Physical Fitness With Our Family Martial Arts Classes
Whether your goal is to stay in great shape, acquire real-world self-defense skills, build self-confidence, or simply find an activity where you and your family can stay active and spend quality time together, we have the answer for you here.
Our Family Martial Arts classes offer professional instruction and a safe, supportive environment where people of all experience levels can thrive.
Just fill out the short form on your screen or click the button below to learn more!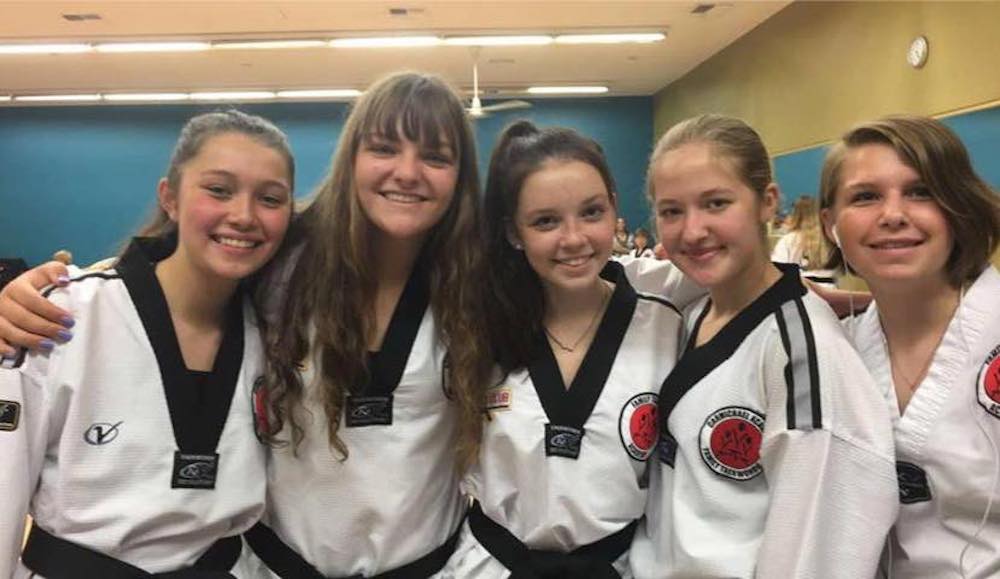 What Can You Expect From Our Family Martial Arts Classes?
Our goal is to make traditional self-defense training as approachable as possible, with hands-on guidance in a friendly, fun, family-oriented atmosphere. We aim to help you learn something new every time you train and stay motivated day in and day out to give it your all.Engage with your family and grow together with our Family Martial Arts classes!
Our classes focus first on developing a foundation of skills like striking, situational awareness, how to react to a real-world threat. From there, we'll help you combine those skills into a well-rounded self-defense system. Meanwhile, you and your family will participate in fun activities that will keep you active, get you fit, and let you all have a great time together while also participating in a healthy and constructive activity.
At Carmichael Academy - Family Taekwondo, we're helping you:
Bond with your family via fun and engaging activities
Build functional strength and lean muscle tone
Establish lifelong habits of health and fitness
Obtain a great sense of accomplishment after every class
Carmichael Academy - Family Taekwondo Is All About Community
The goal in this system is to help you have fun learning effective self-defense skills. But we're also working hard every day to ensure that our Family Adult Martial Arts are not only a great way to engage your family with healthy, meaningful activity, but are also classes are also conducted in a safe, ego-free environment where people from any background can thrive. We're here to make sure you and your family enjoy lifelong fitness and stay active, close-knit, and happy.
Just fill out the short form on your screen to learn more today!